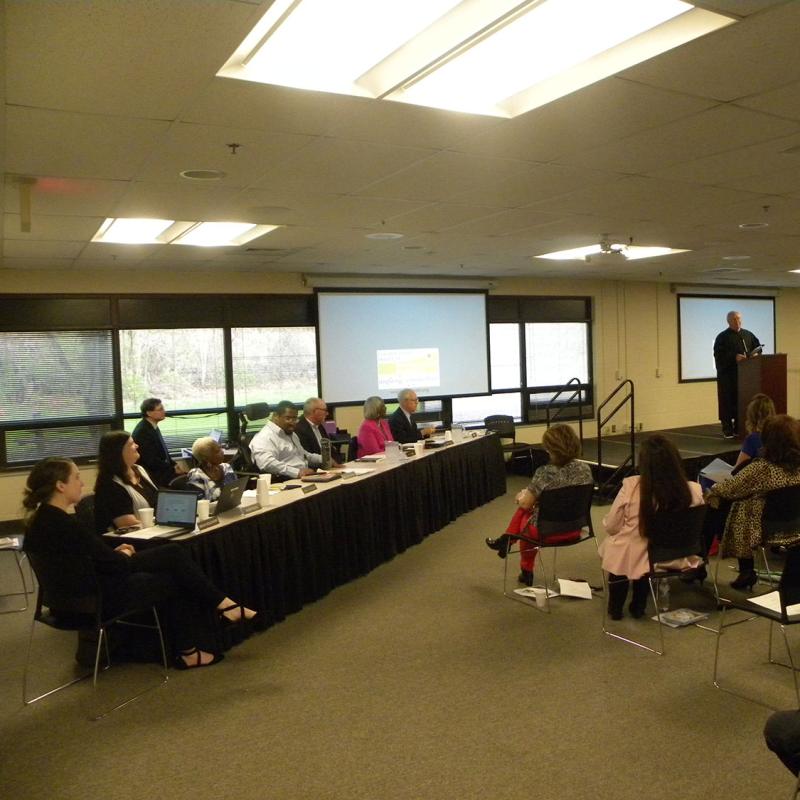 Meeting Schedules
Board meetings are held on the fourth Monday of the month at 5:30 p.m. at the Board's Larc Lane Training Center at 1154 Larc Lane in Toledo. There is no meeting scheduled for July. 2023 Board Meeting Dates: Jan. 23, Feb. 27, March 27, April 24, May 22, June 26, Aug. 28, Sept. 25, Oct. 23, Nov. 27, and Dec. 18.
The Ethics Council meets after Board meetings, and as needed between meetings. Meeting notifications are placed on the Board's website.
The Executive Committee of the Board meets at 3 p.m. on the Monday two weeks prior to the Board meeting. The purpose of this meeting is to develop that month's Board meeting agenda.