Join Lucas DD as we host a Provider Lunch & Learn with Rx Solutions at our Larc Lane Training Center. 
Please RSVP by Jan. 17 to Lucas DD Quality Assurance Technician Danielle Russell at 419-380-5132 or drussell@lucasdd.org
Rx Solutions is a new Toledo-based closed door pharmacy.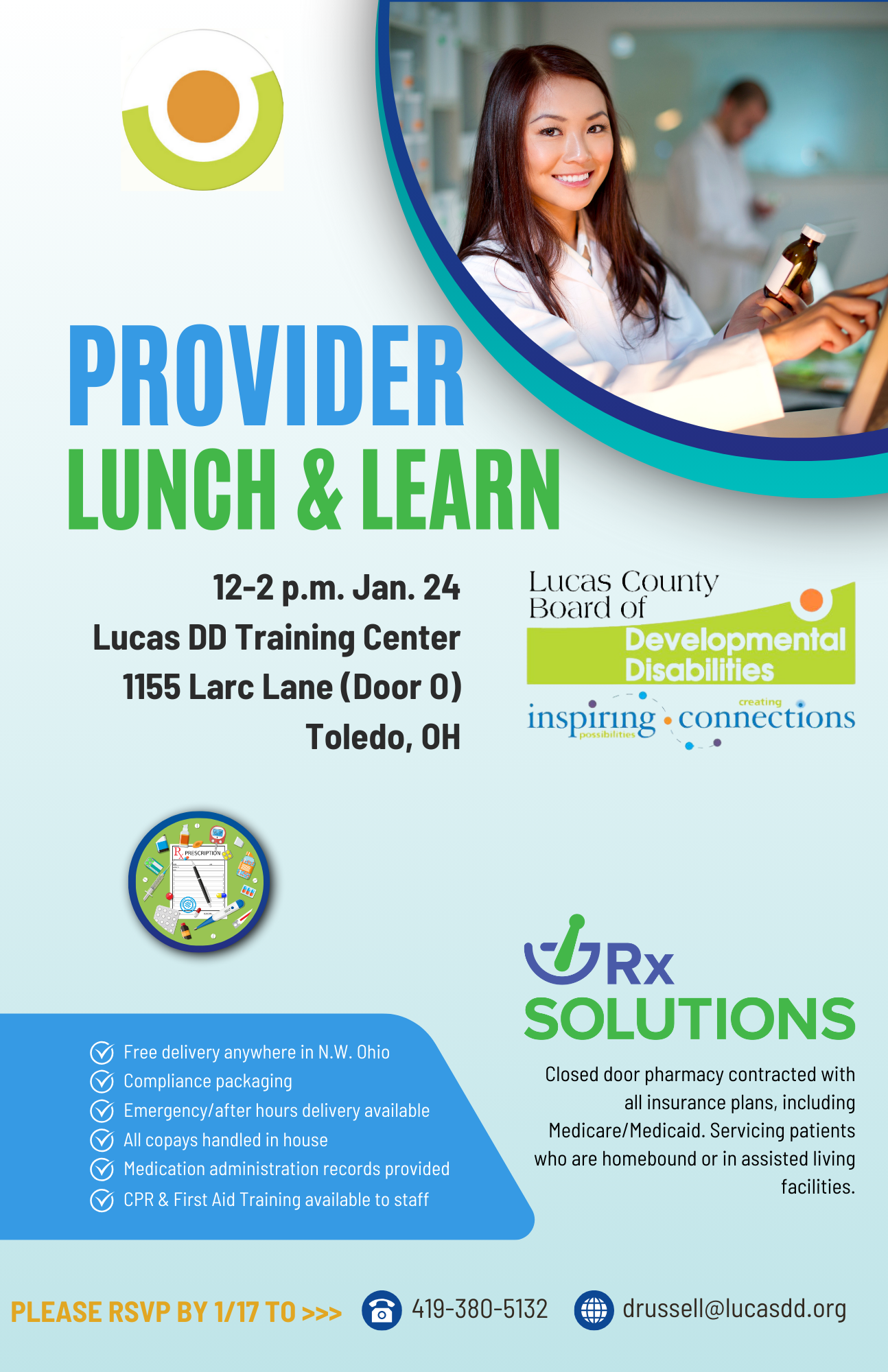 They are a full line drugstore contracted with all insurance plans, including Medicare and Medicaid plans. 
Their business model is servicing patients who are homebound or reside in residential facilities like adult foster care homes, group homes, assisted living facilities, memory care facilities, etc.
They offer compliance packaging (i.e. blister packs), and deliver anywhere in Northwestern Ohio.
They have emergency delivery services after hours and on weekends as the need arises.
Copays are handled in house, which means that typically none of the patients pay at the time of delivery.
They bill monthly only for copays incurred, as any of the ancillary services (i.e. packaging, delivery) are free of charge.
They also provide paper or electronic medication administration records to help facilities manage their med disbursement and to ensure compliance with all state and federal guidelines.
They also offer CPR and first aid training to any staff member working directly with patients.
Buffet style lunch will be provided. Doors open at 11:45 a.m.