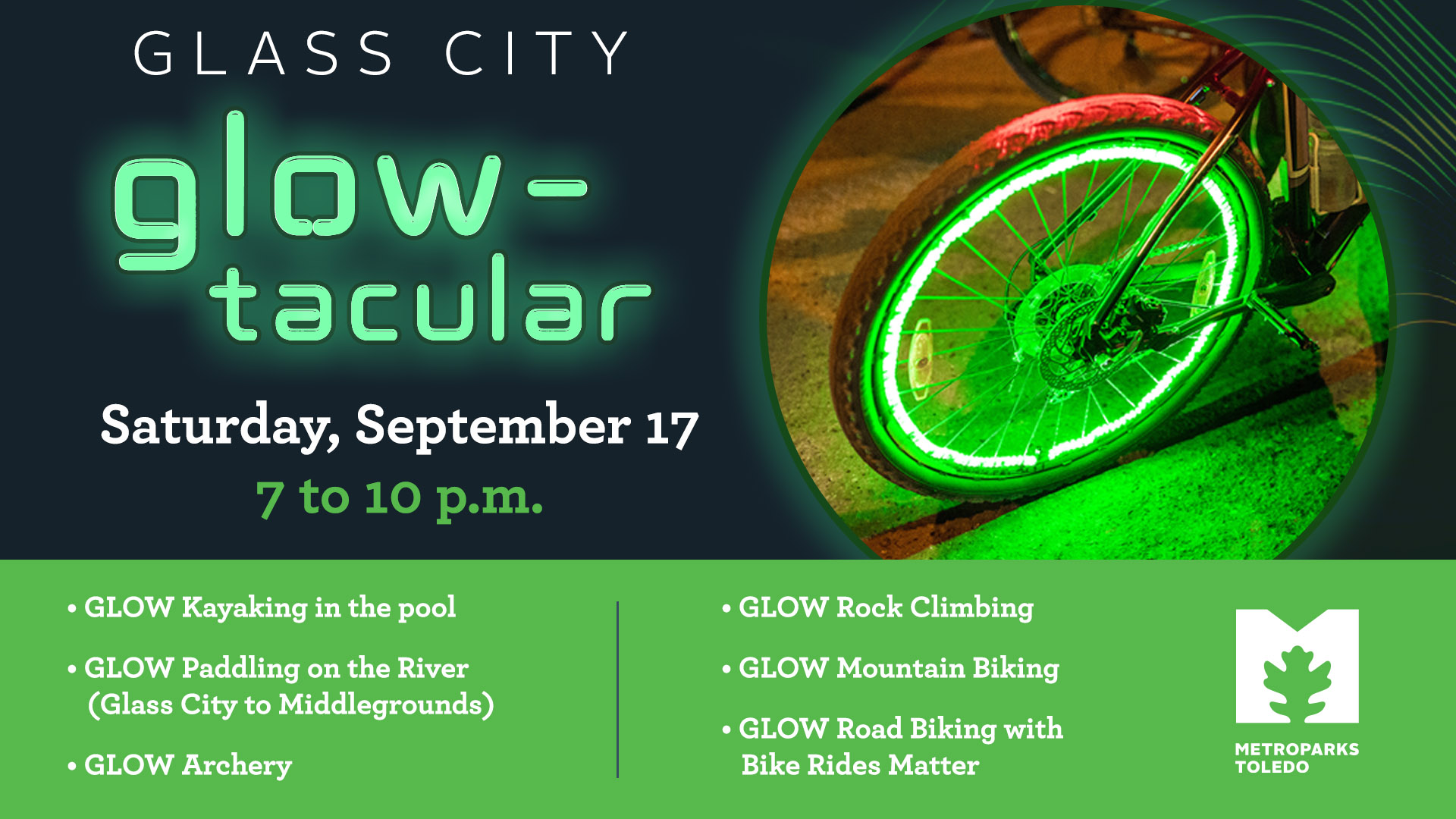 Light up the night with glow archery, rock climbing, biking, and paddling at this family-friendly event. Metroparks outdoor skills experts will be on hand to guide you as you discover your next outdoor passion. Family Friendly Activities to include:
GLOW Kayaking in the pool
GLOW Paddling on the river, Middlegrounds to Glass City
GLOW Archery
GLOW Rock Climbing
GLOW Mountain Biking
GLOW Road Biking with Bike Rides Matter
This is an inclusive event and staff are trained and ready to make accommodations. Adaptive equipment is readily available.