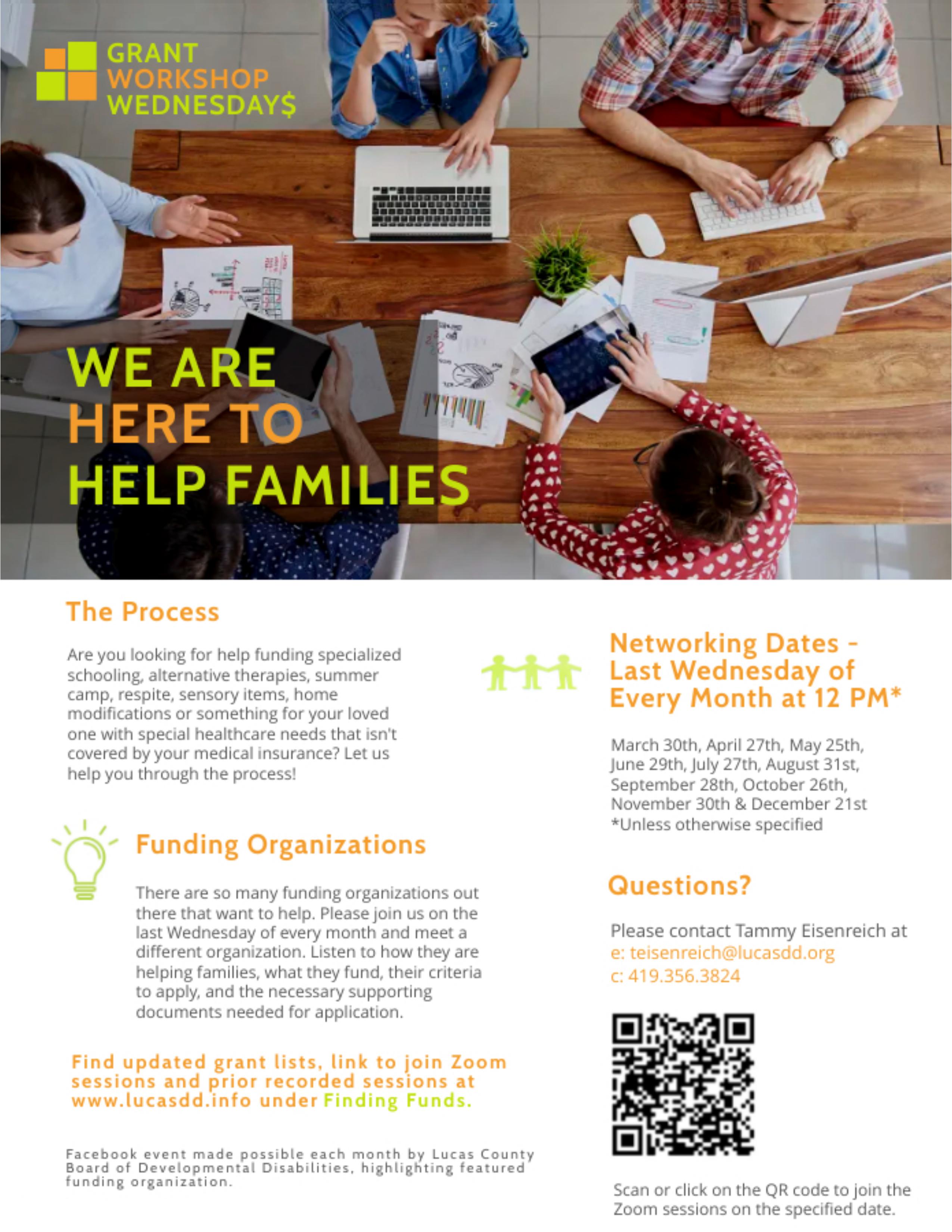 Featured Guest this Month:
This month's guest is Nancy Hollenkamp, Vice President of the Aubrey Rose Foundation, which helps families caring for children with life-threatening illness by providing emotional and financial support.
About Grant Workshop Wednesday$
Are you looking for help funding specialized schooling, alternative therapies, summer camp, respite, sensory items, home modifications, or something for your loved one with special healthcare needs that isn't covered by your medical insurance? Well, thankfully, there are so many funding organizations out there that want to help. Join us the last Wednesday of every month and meet a different organization that can help. Hear about how they are helping families, what they fund, what their criteria is to apply, and what supporting documents are needed.
Zoom link: https://bit.ly/34yvFUv