SALUTE, the self-advocacy group of the Lucas County Board of Developmental Disabilities, will have its monthly meeting. You can attend in person or via Zoom. December's meeting is a SALUTE & People First of Toledo Joint Holiday Party!
NO COST to Attend. PIZZA and POP will be Provided
You are encouraged to bring a prepackaged, store-bought 
dessert of your choice to share.
No homemade food items, please.
Guest Speaker:
Mandy Phillips, Volunteer Coordinator at Family House
She will talk about why it's important to give back to the community, and about staying thankful in difficult times.
RSVP to Deetra Mitchell 
NO LATER THAN 
THURSDAY, November 30, 2023
You may email or leave a voice mail during Thanksgiving break.
419-380-5141
Remember, we need a count for food! If you need to bring staff or a support person, mention that when you RSVP.
Bring a Gift to Exchange
Participating is optional, but if you do not bring a gift, you will not receive one. 
Please wrap your gift. Please spend no more than $20.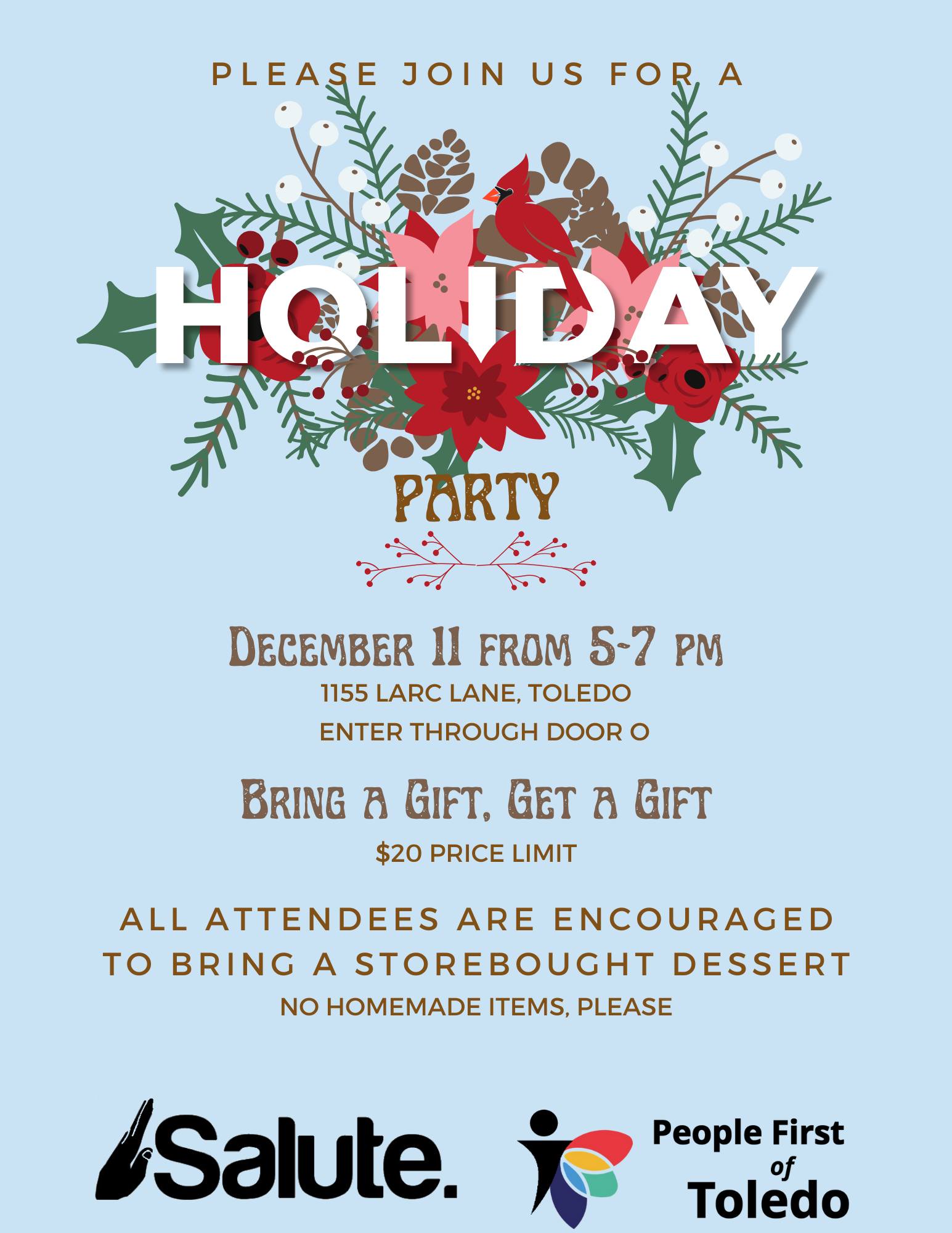 Questions? Contact Deetra Mitchell at 419-380-5141 or dmitchell@lucasdd.org