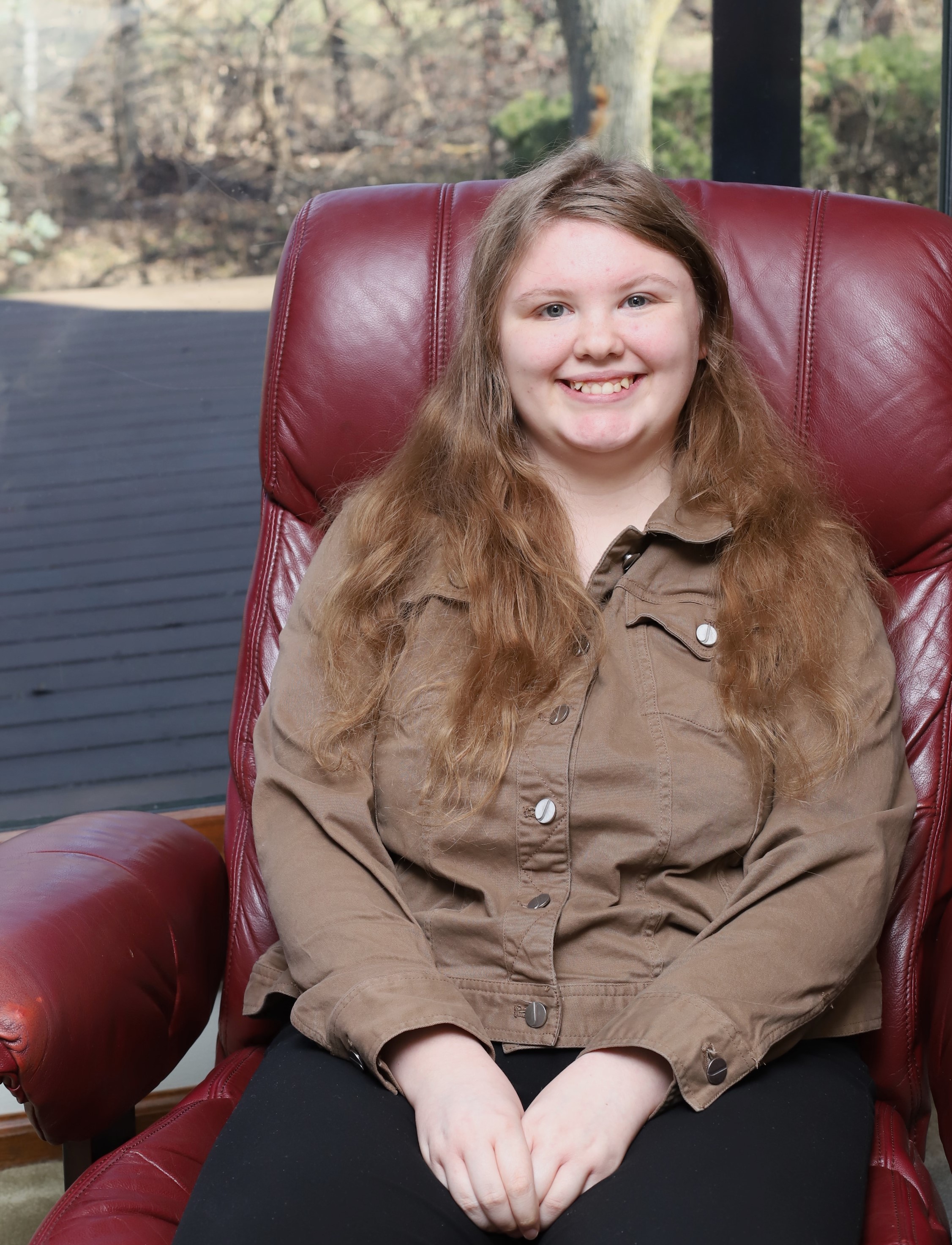 Sophia is an easygoing 20-year-old individual with DD who is bursting with happiness. Looking at her, it's hard to believe that just a short while ago, her contagious smile, which earned her the Smiley nickname, was typically hidden. 
Gone is the girl who would rarely make eye contact, who didn't use her phone to text or call, and who seemed generally unhappy.
It was around the time that Sophia moved into her dad's home in June 2022, that she began to transform into the bubbly individual she is today. 
Shortly after she moved in with her dad, she obtained a part-time job at Old Navy. At the retail store, Sophia is given multiple tasks to complete including dusting and cleaning up various areas of the store, including the dressing rooms. She tends to work independently and remains focused on her jobs. Sophia notes, "I like it when I work hard at Old Navy." It has become the norm for Sophia to finish her tasks early and she is given additional duties. 
An extra responsibility she took upon herself is arranging her own transportation to work. Eric, Sophia's dad, says that he didn't expect her to take on this task, and is excited to see her setting up her own rides with TARPS. 
Her co-workers are impressed with her initiative and positive demeanor. They've had experience working with DD individuals, and say it has been a positive experience for them. They say Sophia begins her work immediately upon arrival, and asks for extra jobs when she finishes early. They look forward to working with her and feel she is an asset to the team. 
Her eagerness to help also shines through at home, her dad says. Sophia keeps her room tidy, vacuums weekly, puts away dishes regularly and does her own laundry. Sophia beams and says, "I just like everything about living here." With large windows overlooking a wooded backyard, they often observe wildlife including birds, squirrels, groundhogs and groups of deer.
In her leisure time, Sophia enjoys keeping in touch with her high school friends, listening to all kinds of music, watching all types of movies, and "just chilling." Sophia also enjoys seeing her grandparents, who aren't far away, in Temperance and Chelsea, Michigan. At their retirement community in Chelsea, Sophia likes walking the trails with them and wading in the water. 
Sophia's Community Service and Support Specialist, Teresa Boraggina, is truly astounded by Sophia's turnaround. She says, "I am so proud of Ms. Sophia.  She is a very determined young woman who gives her all every day to please others, but more importantly, to please herself.  She has found her voice and has not looked back.  Her smile is contagious to everyone she comes in contact with no matter how your day is going."  I am very blessed to have the opportunity to work with Smiley."
Sophia has come a long way and says, "I seem happy because I am very proud of myself." When asked her advice on life she says, "Just try and be happy with your life and enjoy your life."