At its monthly meeting on Sept. 12, SALUTE, the self-advocacy group of the Lucas County Board of Developmental Disabilities, welcomed Ohio Tech Ambassadors Nathan Turner and George Myers as its featured speakers.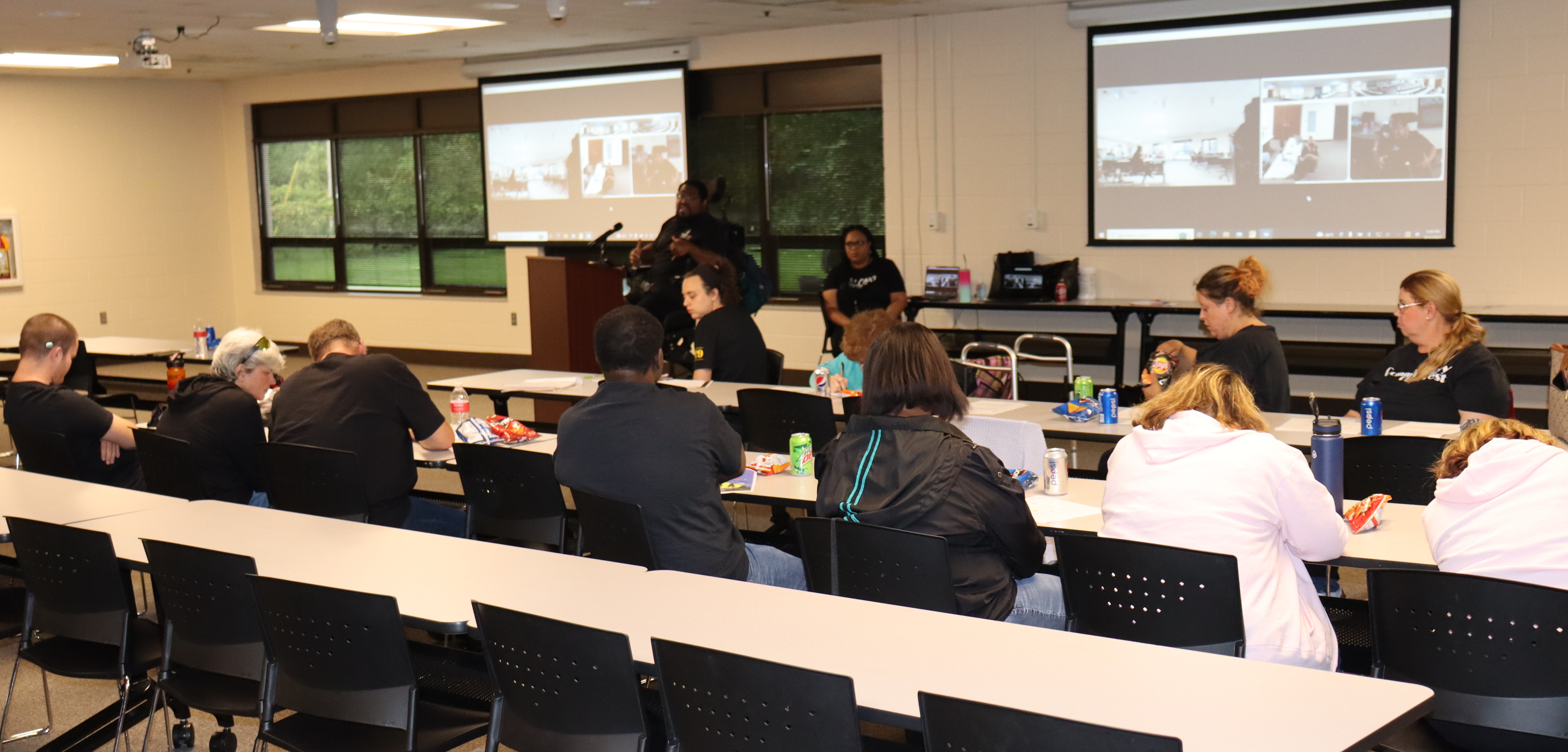 George joined the group virtually while Nathan took to the podium at our Larc Lane Center, a place he is quite familiar with. Nathan serves on the Board for us and is also a founding member of SALUTE.
The two spoke about advances in technology and how life changing it can be for individuals with developmental disabilities. Nathan, for example, shared how he uses voice technology via his smart phone for help with everything from recipes to appointment reminders. JoRita Fox, SALUTE secretary, also spoke of how she has hooked up a Google Home device to her room that can help her turn different lights on or off simply with voice command.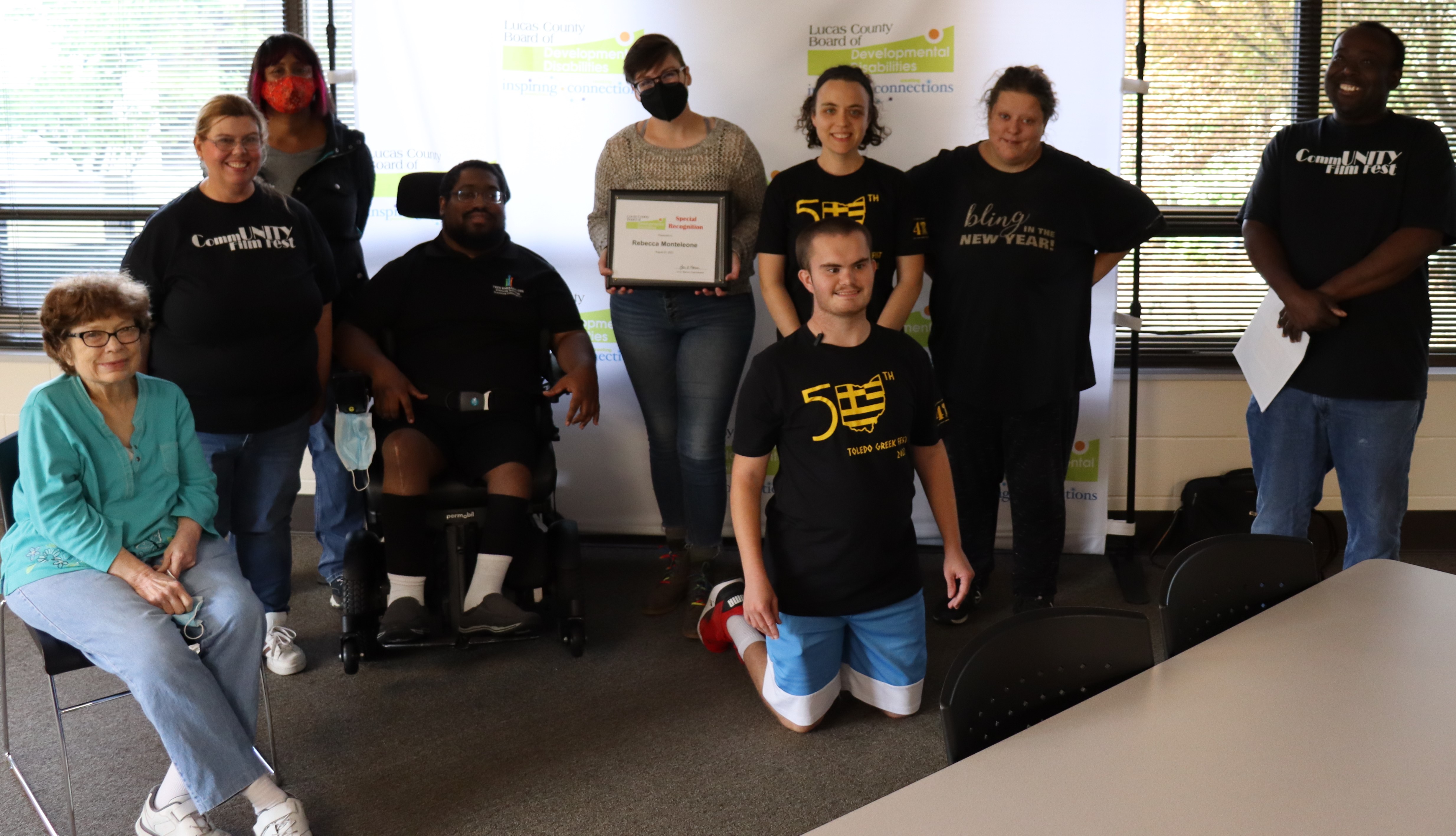 The group also recognized Becca Monteleone, Assistant Professor of Disability and Technology at the University of Toledo. Becca received a Special Recognition Award from the Board at its August meeting but was unable to attend. Given that the award recognized her partnership with SALUTE, it was only fitting that she receive it during the group's monthly meeting!
Dr. Monteleone was instrumental in the creation of the Adaptive Storytelling Workshop, where self-advocates learned how to find their voice and share their story. Click here to watch those stories being told by the self-advocates! The next storytelling workshop is slated to start Sept. 27. If you are interested, reach out to SALUTE advisor Deetra Mitchell at dmitchell@lucasdd.org.