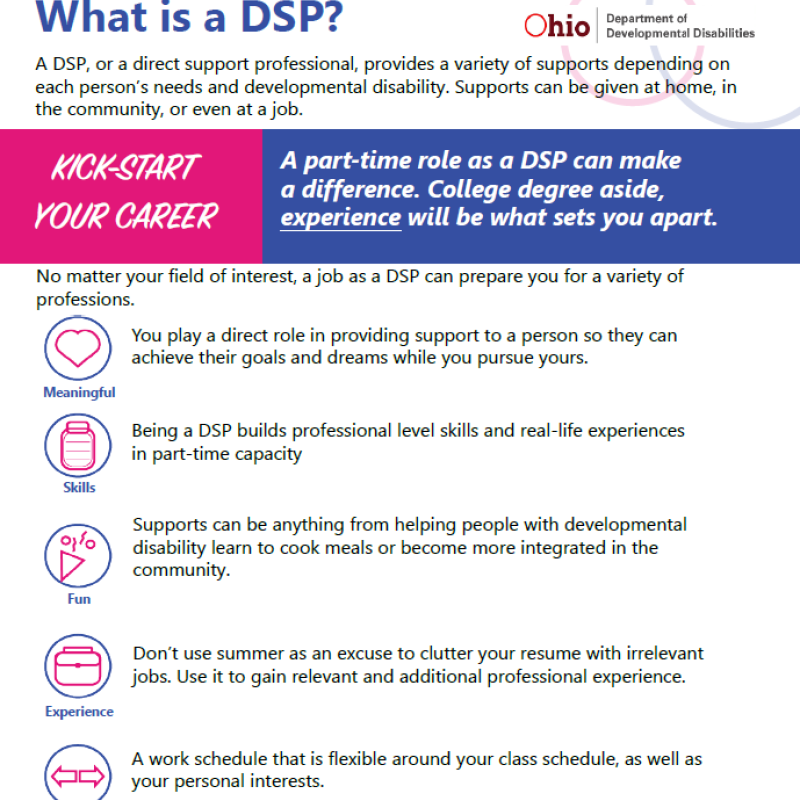 What is a direct support professional?
All DSPs help people live, learn, work and play in their communities.
DSPs support individuals where they live by:
Helping them live as independently as possible
Helping ensure they are healthy and safe
Helping with daily life activities like cooking, cleaning, dressing, bathing, shopping, transportation and community activities
DSPs support individuals during the day by:
Taking small groups into the community for volunteer and leisure activities
Teaching independence and safety skills
Encouraging them to try new things, make more choices, and get involved in more activities and hobbies
DSPs support individuals in finding and keeping jobs by:
Helping them identify talents, interests, goals and abilities to discover long-term jobs
Providing one-on-one marketing and recruitment services to connect them with employers
Providing job coaching, on-site support and training at employment sites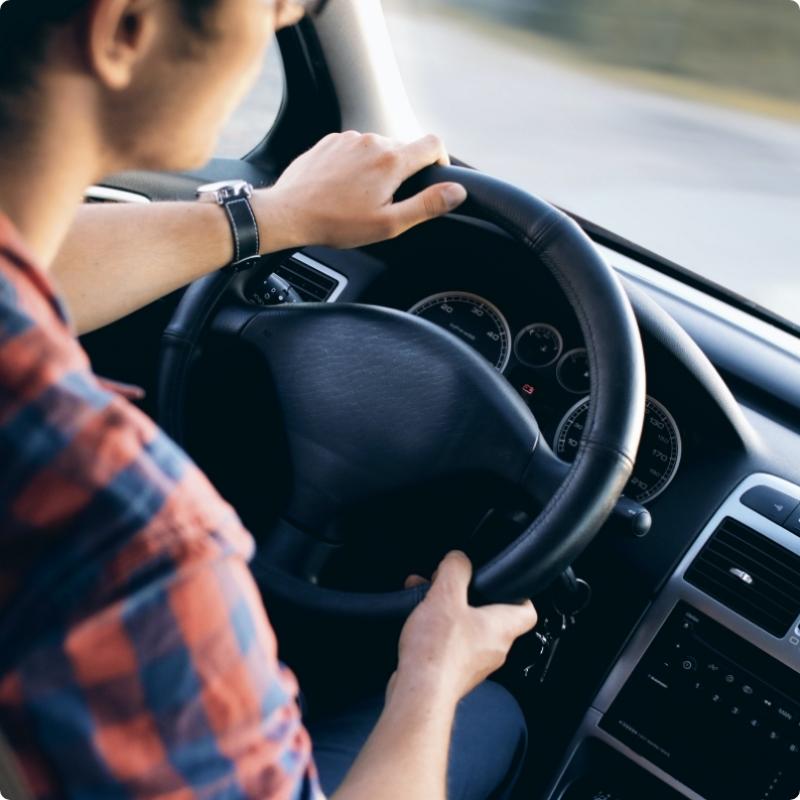 What standards are expected of a direct support professional?
To work as a DSP, individuals must:
Be 18 years old. (Under currently waived rules, DSPs can be 16 or 17 and provide a limited scope of service.)
Have a valid social security number and either state of Ohio identification, a valid driver's license or other government-issued photo identification.
Have a minimum of a high school diploma or general education development certificate. (This requirement may be waived for 16- or 17-year-olds.)
Be able to read, write and understand English.
Have a driving record with less than six points. (Some employment opportunities may be available for non-drivers.)
Have a background free of offenses that preclude employment. (Review this document for a current list of exclusions.)
Pass a drug screen. (This is required for those who drive to and from day services and per employer specific policy.)
Some employers may also require that applicants can lift 50 pounds or meet other physical standards.